Cattle
Crossfit 630
Say No to GMO's and Shop Nature's Choice Farm
Thursday, May 01, 2014
Sophie Magdalena
Did you know that over 80% of American food now contains GMO's and/or some other genetically modified processing agent? 80%! And we trust these foods that are purchased every single day from our local grocery stores because they are approved by the FDA. And why shouldn't we, the FDA is a government agency... The government we depend on to keep us safe from harm.....

Let us back track a little bit however to discuss in detail exactly what a GMO is; for those who may be unfamiliar. A GMO is a genetically modified organism (plants, bacteria and even animals) who's genetic makeup (DNA) has been scientifically altered. Why would we need to scientifically alter plants, bacteria and animals? There are a multitude of reasons for why the FDA argues in favor of GMO use, but the short answer? Money. The use of GMO's in the harvesting of our food creates bigger product yields at a lower cost of production which means bigger profit margins for food manufacturers.

Processed foods have been linked with the deterioration of society's health as a whole. The U.S. is home to the largest manufacturer of GMO chemicals in the world. The U.S. also contains the largest percentage of food supply containing GMO's in the world; and we also wear the title of being the most obese country - in the world. Coincidence? Not only is there concern over the health risks associated with obesity [high blood pressure, cholesterol, Diabetes], GMO's have also been linked in causing Cancer and other deadly illnesses.

The government wants us to believe that the data linking GMO's to poor health is inconclusive and that food containing GMO's is perfectly safe. At the end of the day, you will be the one to decide what you put into your body, but the team at Halfstack Magazine is here to offer you an alternative. Whether you personally believe the dangers of consuming foods with GMO's to be true, why not take an approach we know to be safe... Just in case.

Nature's Choice Farm is a family-owned and operated farm located in Grant Park, IL. Founded by Eric and Samantha Sexton in 2006, Nature's Choice is dedicated and committed to bringing families all over Chicago-land a healthy choice in grass-fed and pasture-raised meats and eggs. All of the poultry, cattle and pigs at Nature's Choice Farm are raised in a healthy environment, where the animals are free to roam the pastures, do not contain any antibiotics or hormone regiments and their feeds are completely free of GMO's.




Much to the dismay of many, the use of hormones has been banned in poultry for over 50 years in the United States. However, it is very much a common practice among cattle and other livestock in mass production farms. At Nature's Choice Farms, the cattle is completely free of added hormones, they graze on a diverse blend of pasture plants during summer and are fed hay harvested from the pasture during winter. Additionally, the chicken and turkeys are never kept in cages and are provided plenty of space, fresh grass and nutritious feed.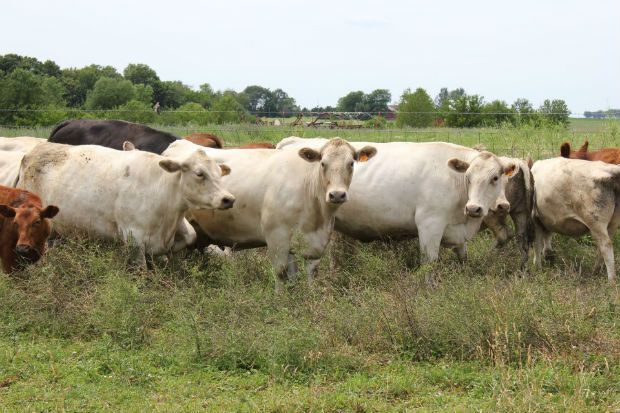 Eric and Samantha have managed to continuously grow their business since the farm's inception, and today they proudly raise 6,000 chickens, 100 hogs, 40 cattle and 400 turkeys. They deliver to three Chicagoland locations, sell at four different Farmer's Markets throughout the Chicago area and even bring in many visitors each year to see the farm. Because of their efforts, Nature's Choice is also a three time recipient of the Frontera Grant, created to help local farmers in the Chicago area who use sustainable farming practices.

The moral of the story is that meats and eggs raised without the use of chemicals, pesticides, hormones or GMO's will always be a healthier alternative than those items containing GMO's. Nature's Choice Farm goes the extra distance to bring the highest in quality food to their consumers and take great pride in helping to keep the population just a little bit healthier.

The United States is one of the most technologically advanced countries in the world while still being one of the sickest. You make the choice. Would you rather knowingly poison your body, or would you prefer to invest in foods that are not only beneficial to you personally, but also to the animals that make their way into your homes? Let's choose to take a stand against the food conglomerates of America and choose the healthy and sustainable way in Nature's Choice.

To learn more about Nature's Choice Farm, join us this Saturday in Naperville at the Halfstack Magazine & Crossfit 630 Health Expo where Nature's Choice will be on site to discuss their operations and the benefits of buying locally and pasture raised. The Health Expo will be two hours packed with helpful fitness and nutrition based information from our Keynote Speakers. Light shopping will be provided by Nature's Choice and other vendors along with plenty of raffle items and freebies provided to our guests! Make the decision to take control of your life and RSVP HERE today!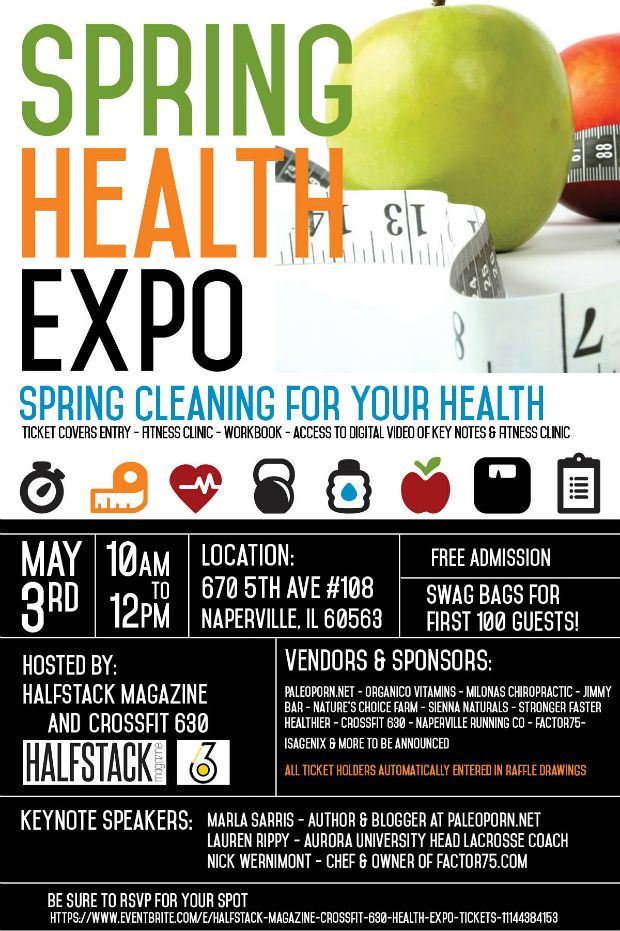 - Sophia Sanchez
Director of Digital Operations & Editor