It seems like we've been talking about this for an eternity! We are finally less than a day away! And in case you've forgotten, let me quickly refresh your memories! Halfstack Magazine has teamed up with Crossfit 630 of Naperville, IL to bring you an exciting Health Expo taking place this Saturday (May 3rd) from 10:00am until noon. This event will be two hours packed with keynote speakers sharing their insight and expertise on the latest in health and fitness related news, plenty of vendors on site for light shopping of the hottest in nutritional and supplemental trends, in addition to tons of swag and raffle items for those in attendance!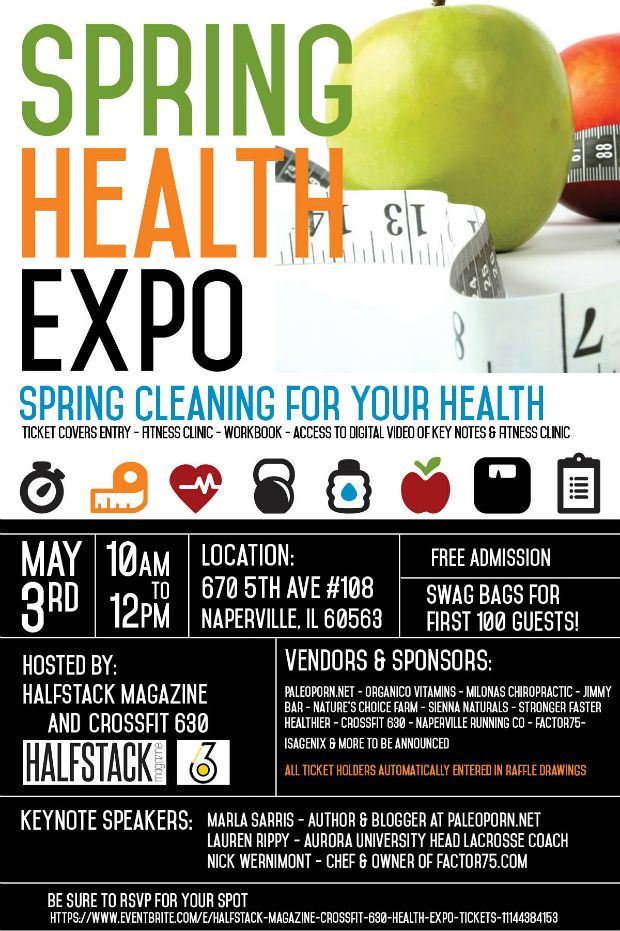 Did you happen to make that New Year resolution to get into the best shape of your life? Did you also happen to lose sight of that goal when life got in the way? Not to worry! Not only is your secret safe with us, but now is the perfect time to grab a hold of that goal once again. Take control of your health so you can rock that amazing beach bod you've always dreamed of.... And not just for the summer, but for the rest of your life!

Come mingle with Lauren Rippy of Endure It Sports as she walks us through a quick running clinic to help attain the highest efficiency in whatever form of endurance training you're thinking of going after! Whether you run just for fun, are attempting your first endurance race or are a seasoned veteran, let Lauren help you reach the next level in your training!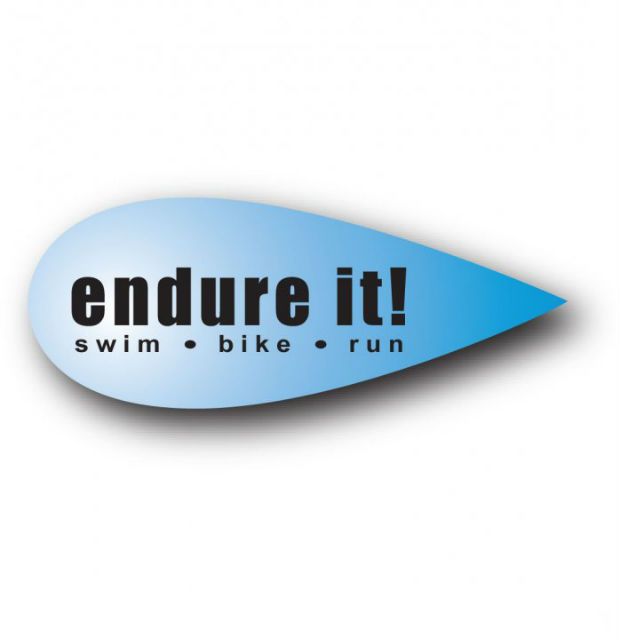 ... Nick Wernimont, CEO and Founder of Factor75, will also be speaking to us about how his life transformed when he made the connection between the food he consumed and his day-to-day functionality. Come find out how this retired MMA fighter turned that knowledge into his dream career of helping others achieve their maximum health.




And last, but certainly not least, Marla Sarris, author and whiz behind www.PaleoPorn.net, helps explain her Primal Living lifestyle and it's benefits.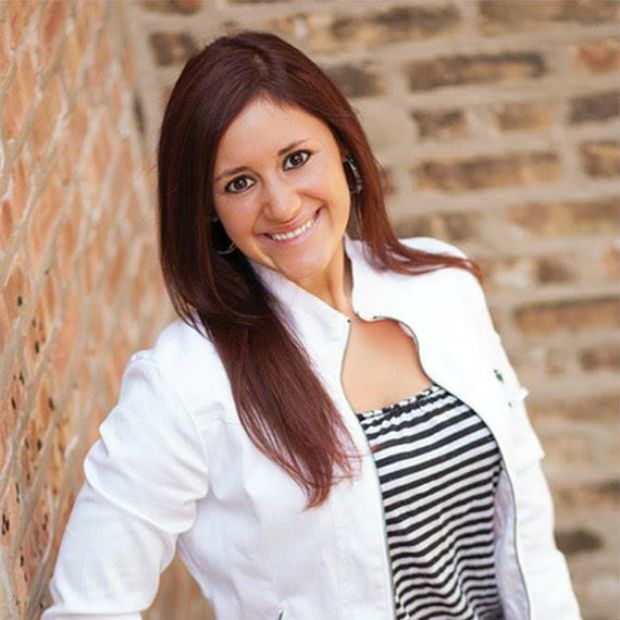 This is the perfect opportunity to connect and network with like-minded fitness enthusiasts, walk away with invaluable information and to help support local businesses such as Nature's Choice Farm, Nerium, Milonas Family Chiropractic and many others. Whether you are looking to become a healthier you or simply want to be inspired by some local entrepreneurs and their journeys, the Halfstack Magazine & Crossfit 630 Health Expo will have something for everyone!

Admission is absolutely FREE, and the first 100 attendees will receive a swag bag with lots of goodies so make sure you RSVP for this exciting event on our Facebook page by clicking HERE!

Many thanks to all of our participating vendors and sponsors!

Crossfit 630
Nature's Choice Farm
Factor75
PaleoPorn
Endure It Sports
Milonas Family Chiropractic
ISAGENIX
SBWODKITS
Nerium
Vous Vitamins
Cross Rope
Organico Vitamins
Jimmy Bars
Naperville Running
Sienna Naturals
Stronger Faster Healthier
Sabrina Victoria


Can't wait to see all of your bright and shining smiles!
- The Halfstack Team