In recent years the topics of sustainability and the preservation of the planet have become hot issues. The notion that we are killing the world we live in because of our apathetic enthusiasm towards reducing our carbon footprints has sparked much controversy in the media. From political debates on global warming, corporations "going green" and our excessive use of fossil fuels; the question begs "are we really doing everything we can to properly preserve the planet for generations to come?"
The short answer? Probably not.
The reality is, we are creatures of habit. For decades it has been ingrained in our heads that we should
live
a certain way. The truth is, many of our daily habits are harmful to the environment. These habits however, have become such an integral part of the way we function from day-to-day, they have become near impossible to reverse.
The good news? Awareness on this issue has become a growing trend. And just as these "bad habits" once became routine, they can certainly be undone. Will we ever completely rid the world of all man-made pollutants? Maybe, if we revert to living like cavemen.... But for now, let Halfstack share with you one particular company who is doing their part.....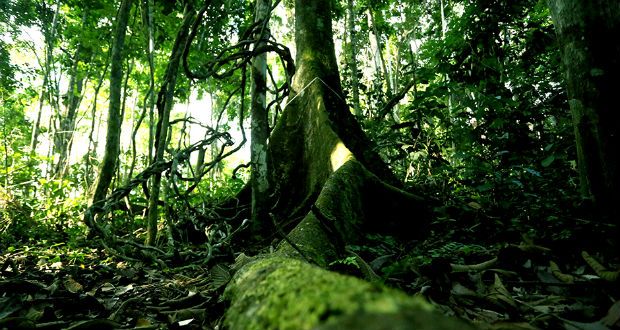 ReviveWood is a contemporary furniture company currently in the initial, prototype phase of the business. Rustic furniture with a modern and contemporary twist, the vision behind ReviveWood is to create unique and contemporary furniture built from Peruvian Amazonian wood that is certified and naturally sustainable. And business partners Stephen Marks and Vanessa Mohme have turned to Kickstarter to help raise awareness and funding for their latest business venture.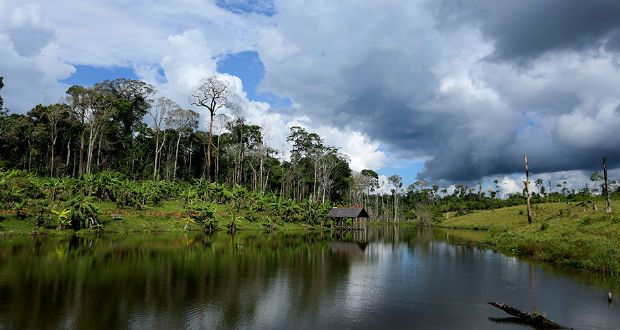 Before you stop to ask how a business chopping down trees in the Peruvian Rainforest could be sustainable, we've already asked the question. Halfstack Magazine sat down with Founder and successful business entrepreneur, Stephen Marks of Chicago, to discuss his latest project.
Halfstack Magazine (HM): Can you explain what ReviveWood is and what makes the business sustainable?
Stephen Marks (SM):
ReviveWood is a fascinating project for me because it combines three things that are very important to me: sustainability, marketability and a great product. The concept for the business came to my partner and I when we took a trip to Iñapari, Peru, which is at the crossroads of three countries: Peru, Brazil and Bolivia - and a few hours into the Amazon. We met a gentleman named Abraham Cardozo whose family has leased part of the rainforest and who is an expert at sustainable forestry and has the highest level of Forest Stewardship Council (FSC) Certification. People assume that for every tree you take, you must then plant another one, but that is not true sustainability. We learned from Abraham that the forest is naturally sustainable and the best thing to do is wait 20 years, revisit the land and analyze nature's progress, at which point they'll let it be, replant or wait a bit longer.
ReviveWood is built with the wood that is coming from the forest. It is rustic, but with a contemporary or modern twist and with the aforementioned renewability standards. As an example, think about the trunk of a Shihuahuaco, which is one of the most durable woods found in the world, made into the base of a dining table, encased in steel with a live edge wood top. That is the line; contemporary, yet natural.
Based on our experience, and our partner's experience working with contemporary furniture, we believe that there is a large market for these pieces in the United States, Brazil, Columbia, Mexico, Chile and Peru because the pieces are sustainable, they support local artisans in Peru and they're from the Amazon. There is cache to that.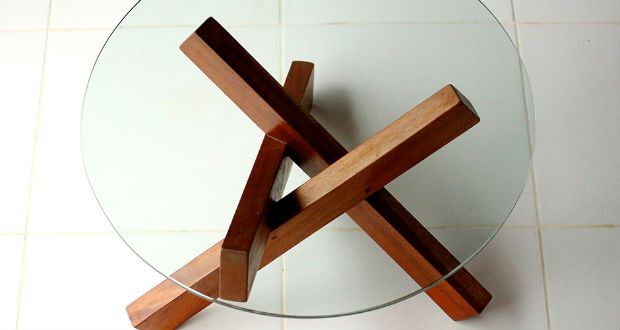 HM: Do you have prior business-entrepreneurial experience to help solidify your business plan with ReviveWood?
SM:
I started my first business at 18, which was a web design company during the infancy of the net. In my early 20's I started working in entertainment, booking and producing concerts all over the U.S., Canada, the UK and Europe. 5 years ago I pivoted and found my niche in international multi-channel marketing, which has been the common thread in everything I've ever done. Our business, Emmersion, is now building teams in Chicago, Santiago-Chile and Lima-Peru.
I've always built businesses based on opportunity and, ultimately, my personal interests.
HM: Your plan is to manufacture locally in Peru. Is your intent to support and employ Peruvian Artisans?
SM:
Yes. We already employ local artisans in Lima: carpenters, painters, etc... to shape the pieces and create the furniture from wood that was provided by our partner in Iñapari, who also hires locally.
HM: Why Kickstarter?
SM:
The wood has already been purchased and the prototypes have been developed.
The execution of the project is simple. We have the certified wood from the Amazon. We have the carpenters, artisans and sales team ready to go. But we are looking for the funds to purchase the remaining finish materials (like lacquer, glass, metal, etc...) and to pay the cargo fees to ship to the United States. We have 3 years of production experience and have fulfilled 100+ orders of custom furniture design projects including tables, chairs, kitchens, headboards, bedrooms and much more.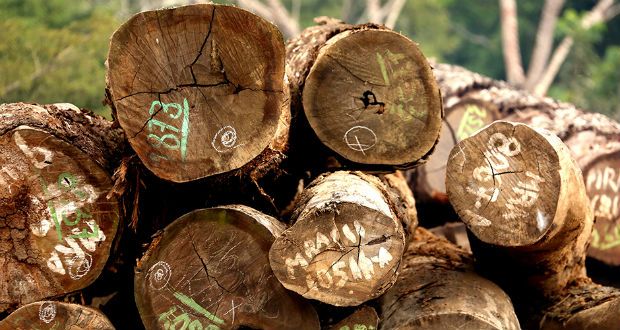 HM: What is the timeline for people to donate?
SM:
Two weeks. We are launching the business on April 9th at a trade show in Lima where we will be in front of hundreds of international and local buyers, but we need a Kickstarter push to finish the products.
HM: Why is wood from the Amazon better?
SM:
I'm not sure if "better is the right word, but the Amazon is home to some of the most durable woods in the world, like Shihuahuaco. But what sets us apart is the sustainability and certification. Media coverage of the Amazon tends to focus on deforestation, but they very rarely cover some of the success stories, like Abraham Cardozo.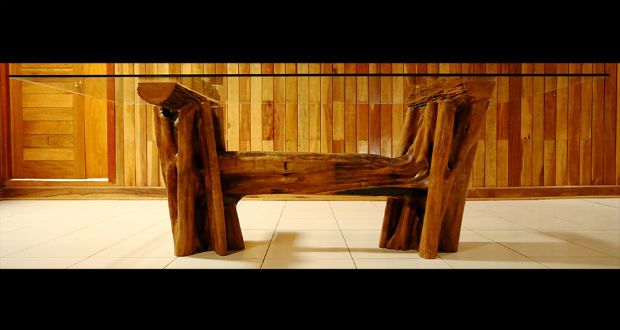 HM: What will be the price point for you product on average?
SM:
Average price is around $1,500, but products range from $25-$10,000. I like it because there are many different target markets within this line. Maybe you can't afford a $5,000 table, but you can own a trunk coffee table made out of a tree from the Amazon for $650.
HM: Why should people support ReviveWood?
SM:
Bottom line, we make great, unique products from an amazing place in the world. A purchase allows us to continue to support local artisans in
Iñapari and Lima and our partner who is sustainable and carbon positive.
Plus, supporting our Kickstarter will give a buyer access to pre-launch pricing, which will go up another 15-25% once we finish our initial order.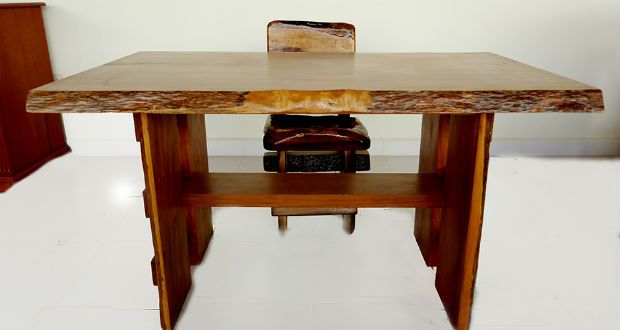 We certainly aren't experts on sustainability and preservation at Halfstack Magazine; but we do pride ourselves on having an eye for forward-thinking trends. ReviveWood isn't simply handsome furniture; the business is viable and renewable and helps support local artisans in Peru, something the team at Halfstack takes great pride in advocating.
Blog Editorial Director of Operations