Nearly every major city in the world is known for having some kind of unique appeal. It is these idiosyncrasies, after all, that make our most beloved cities so special. Paris has long been the city of romance. New York? The city that never sleeps. And rest assured that in Sin City, Las Vegas… Your darkest secrets will forever be kept, where they shall remain quietly until the end of time. It should really be no surprise that in a city commonly known for birthing street musicians trying to make a buck while donning nothing more than a pair of knickers and a cowboy hat, the city would adopt a slogan to promote its weirdness.
For as long as most residents of Austin, Texas can remember, the city slogan has been
"Keep Austin Weird."
And it is certainly fitting.... Where else can you stroll down the street on your unicycle, in cut off - jean shorts while flaunting a handlebar mustache curled with exact precision, without a single person batting an eyelash in your direction? In Austin, if you aren't just a little bit weird, you're the anomaly.
The question begs, what came first? The chicken or the egg... errr.. the slogan or the weirdness? Despite whatever truths the legend may hold, one thing is certain; Austin has quickly become America's new sweetheart. Currently holding the title of the number one, fastest growing city in America [according to
Forbes
], Austin has definitely captured the nation's attention.
Erik Diehl
and
Scott Burch
, Founders of
Live Weird Realty
in downtown, Austin and longtime friends from their hometown of Lafayette, Louisiana have always been just a little bit progressive. Having moved to Austin where they both sought after their real estate licenses, they each worked for a few different apartment locating companies before realizing that a boom was coming. Deciding they could dominate the market in a more appealing and marketable way, these gentlemen opened the doors of
Live Weird Realty
in 2010 and as the pair says,
"the rest has been golden real estate history."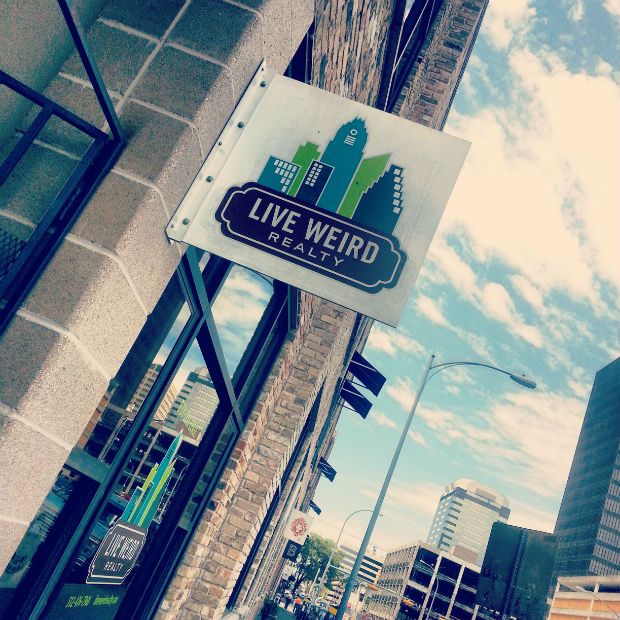 What did Diehl and Burch realize before the rest of America? Halfstack Magazine set out to determine the driving force behind the sudden Austin appeal. The discovery? A multitude of reasons for why people everywhere have decided to leave their respective hometowns and place roots in this true, southern gem.
The weather. Texas may be known for its brutal and excessively hot summers, but after the Polar Vortex-winter the Midwest and North East regions experienced this past year, three months of extreme heat pales in comparison. Who wouldn't want to live in a city where the sun shines brightly almost daily and the temperatures rarely drop below 65?
Despite the weather being a top reason for why many are now heading South, Austin also offers up all of those big city highlights delivered neatly to you in the convenience of a small city package. Deemed the
"live music capital of the world"
and with Texas charm in tow, Austin now contends with cities like Chicago, New York and San Francisco in the battle between art, music, culture, dining and more; Austin also being home to the l
argest media festival in the world
.
And if your bags aren't already packed, the downtown lifestyle of Austin also offers you an endless supply of outdoor activities; and all at your fingertips. The Colorado River runs through the South end of the city and there is never a shortage of bikers, kayakers and runners making their way through the surplus of trails leading in and out of downtown. Austinites take great pride in the beautifully green, and intertwined nature-and-city-life that makes up Austin. You can easily take a quick walk to the river from your sky rise condo for a midday paddle board adventure. The possibilities in Austin are endless.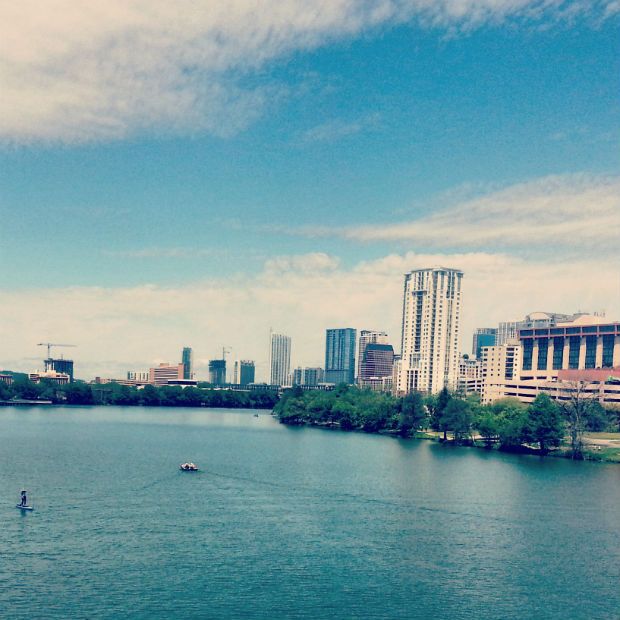 Halfstack Magazine had the pleasure of sitting down with Joel Canada [Office Manager of Live Weird Realty's 5th Street office] to discuss further what makes Austin so special and the impact Live Weird Realty is having on the city. Focused on selling the downtown lifestyle, Live Weird has found its niche and as the market continues to explode, the business continues to thrive.
Upon opening its doors in October of 2010, the business was originally dubbed Rent Weird Realty. Having found much success in apartment locating early in their careers,
Diehl
and
Burch
transferred that same model into their firm. The business name, a play on words from the city slogan of
"Keep Austin Weird,"
worked seamlessly in their favor and set them apart from the competition, because as
Canada
explains,
"Who doesn't want a little bit of weirdness in their lives?"
And as the city and market continued to grow, the owners knew expansion and re-branding into a full service realty firm was inevitable and necessary. Thus
Live Weird Realty
came to be.
What makes this firm so successful? The level of customer service exhibited by each Agent and Broker within Live Weird Realty is unparalleled by the competition. The entire team prides themselves on being just that… A Team. One who helps and supports each other to ensure every client that walks through the door is satisfied from start to finish. The entire firm is dedicated to the quality of service; not the quantity of transactions. The relationships with the clients may be short lived, but as Canada explains, memorable.
"It's evident in our reviews. We make sure that we have met all the needs of our clients and we see the transaction through until the very end. Whether you're looking to lease, buy, sell or invest, you have our full attention throughout the duration of our exchange."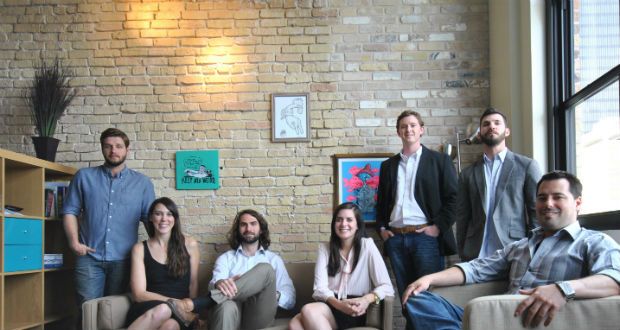 Joel Canada, Jennifer Martinson, Erik Diehl, Devin Friedman, Brendan Ross, Scott Burch, Jeremy Gonzales
Aside from the superior customer service you'll receive with Live Weird, every team member has the ability to connect with the client on a personal level as well. Who better to help you find your perfect dream home than someone who is also immersed in the downtown Austin lifestyle? Austin is quickly replacing Silicon Valley as the technology hub of the nation with innovative corporations like Facebook, Google and Apple having set up shop. And with two prestigious universities - University of Texas and Texas A&M - breeding young entrepreneurs, Austin is the perfect storm for startups. The hunger and drive you see out of the young professionals that make up the Live Weird team, is the exact same hunger and drive you see from the population that currently defines Austin. The combination? A lethal cocktail that is leaving the competition lurking in the dust.
These agents not only live and breathe the downtown lifestyle, they love it. And they aren't just your realtors. This firm serves as a networking tool for all other like-minded, young professionals new to the city. Whether it be through the weekly round up of 'happenings' around town on the company
blog
, through
Canada's
commitment to the *Free Art Friday* campaign or through one of the many
Live Weird Realty
sponsored events, it goes far beyond just finding you a place to live.
Live Weird
wants to ensure Austin isn't just your place of residence, but your home.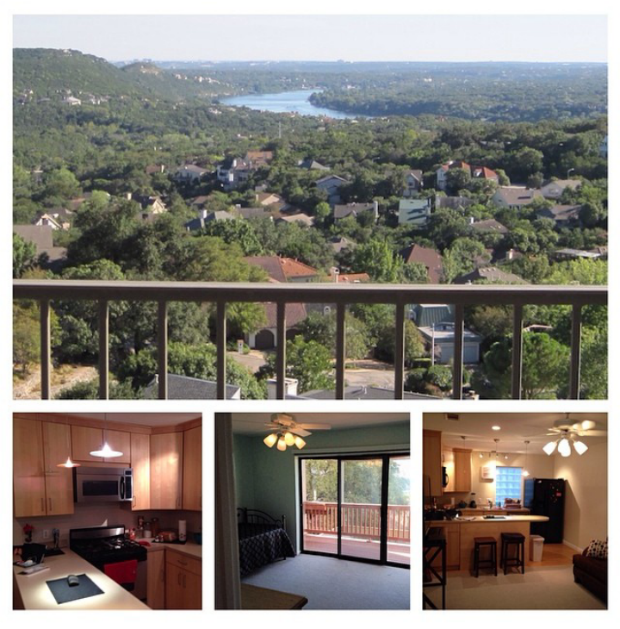 Austin, Texas is on the map more than ever before and with 78704 being the top Google searched zip code in the nation, we strongly urge you to consider making the move. Forget spring cleaning! Pack your bags, sell your house and head south. You'll soon be asking why you waited so long in the first place.
Erik Diehl and Scott Burch are either real estate savants or did something notably right in a prior life and have since been graced by the hands of God in choosing Austin as their home base…. We'll go with the former. With two convenient firms located centrally in downtown Austin, contact Live Weird Realty for all of your real estate needs.
5th Floor of Omni Building
Director of Operations & Editor
*Free Art Friday* - Canada, an indie artist when he's not selling the downtown lifestyle, puts together two original pieces of art each week. #ATXFreeArtFriday is an Instagram driven, free art scavenger hunt that now has hundreds of participants in the city each week. Canada hides a piece of art somewhere in the city each week and then posts clues on Instagram as to the pieces whereabouts and uses the following hashtags: #ATXFreeArtFriday, #FindersKeepers & #Spratx* You find the art and it's yours to keep!
*Spratx* Creators of Free Art Friday; a small artist collective located on the East Side on Pedernales between East 6th and 5th St.