cookbooks
events
Halfstack Highlights Episode 5: PaleoPorn.Net... "It's Food Porn, not Porn Porn!"
Wednesday, April 30, 2014
Sophie Magdalena
Have you ever wondered who it was that first decided the word "diet" meant being conscious of the foods we consume over a certain period of time? Knowing what we now know today about nutrition, health and overall quality of life, wouldn't you like to go back in time and slap that person across the face?

We certainly don't advocate violence at Halfstack, but let's honestly think about this for a second. For as long as most of us can remember, diet fads such as Atkins, The Zone and South Beach have taught us that if you follow a strict set of rules over the course of a few or several weeks, we'll slim down, get fit and then life can resume as normal.

The ridiculous information that has been published and glorified in the media over the span of the last 50-60 years regarding the best way to stay healthy and slim down, it's no surprise the success rate of "dieting" is short lived at best.

Did you know, in 1925 the Lucky Strike cigarette brand launched its "Reach for a Lucky instead of a sweet" campaign to capitalize on nicotine's appetite-suppressing superpowers? It's okay, you can shake your heads in embarrassment too...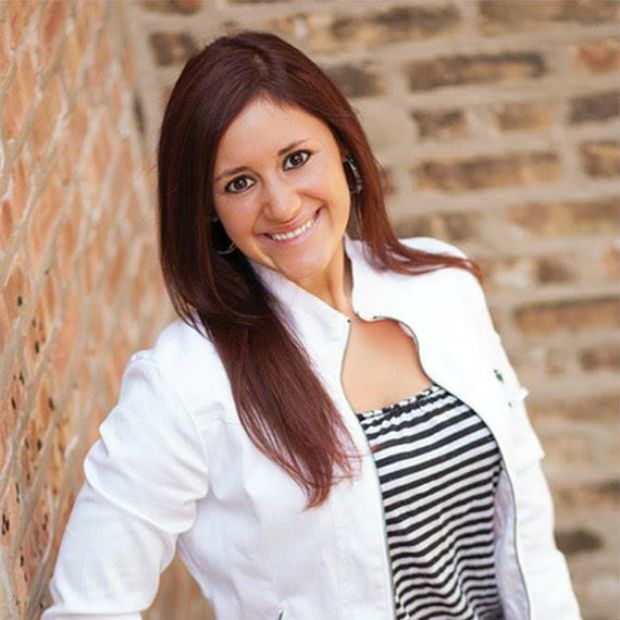 Marla Sarris
In this episode of Halfstack Highlights, I sat down with Marla Sarris [the brainchild behind the delightfully delicious PaleoPorn.net and author of the Paleo popular cookbooks - Pigskin Paleo & Los Paleo] to discuss how Paleo has transformed the lives of her, her husband and her many avid fans. Listen in as she discusses how Paleo differs from the usual diet fads that make their way into mainstream media and how being healthy goes beyond just dieting. Eliminate the word "diet" all together because being healthy is a complete lifestyle change. But not to worry, Marla walks us through how eating healthy is no longer drab and shares some insight on how you can begin implementing Paleo into your own life.
PODCAST:
Play in new window
|
Download
Listen and subscribe via
iTunes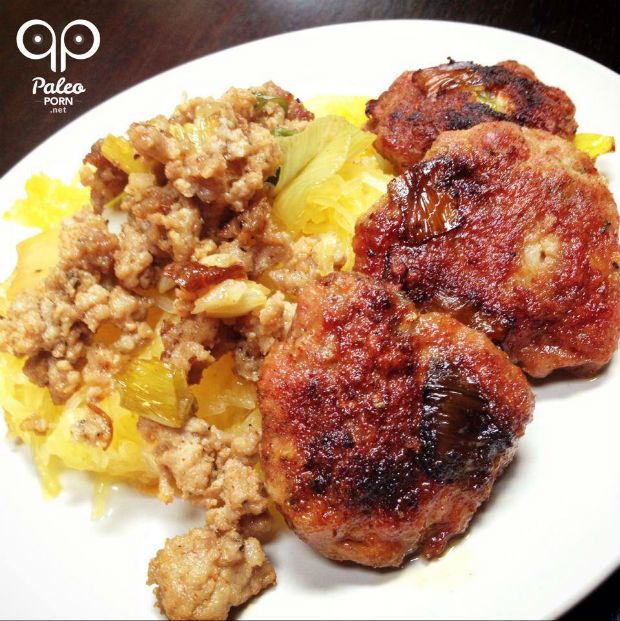 double pork and leek over baked spaghetti squash
Marla Sarris will be a featured Keynote Speaker at the upcoming Halfstack Magazine & Crossfit 630 Health Expo on May 3rd in Naperville, IL. From 10:00am - 12:00pm, guests will enjoy vital information from some of Chicago's top industry leaders in health, nutrition and fitness. There will be vendors on site for light shopping of health foods and fitness apparel along with plenty of swag and raffles for those who arrive early! Don't miss out on the opportunity to network with like-minded fitness enthusiasts. Whether you are just starting out on your journey to becoming a healthier you, or you're a seasoned veteran that can share some additional insight, we want to connect with you! It's not too late to RSVP! Learn more about this exciting event by clicking HERE!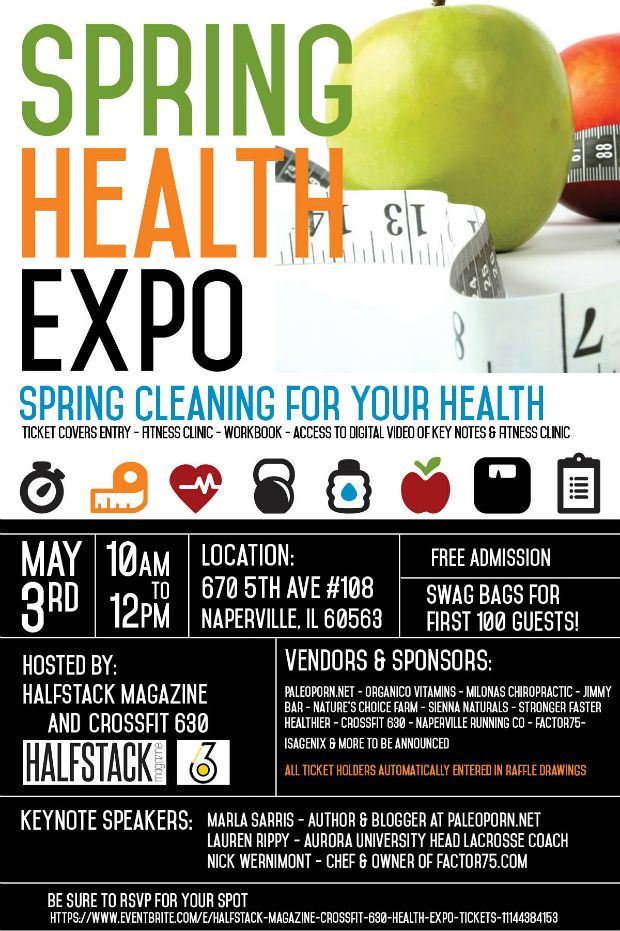 Sophia Sanchez
Director of Digital Operations & Editor