With every new issue of Halfstack Magazine, comes months and months of brainstorming, planning and executing. Six months ago, the talk amongst the team was heavy with ideas and directions for which to take this new issue in... Though a focus on menswear and bridal attire were two themes which seemed to stick out above the rest. Then came the news that Illinois passed the bill to legalize same-sex marriage and our vision seemed to fall perfectly in place.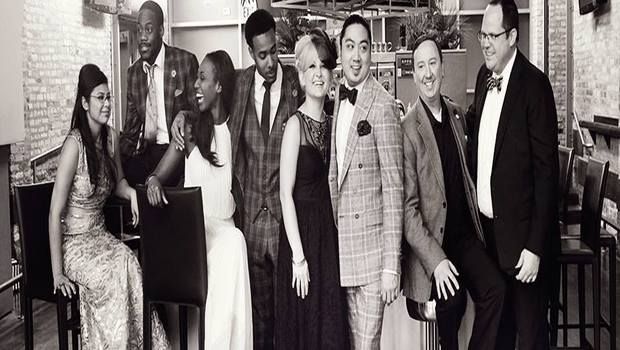 Not only would we focus on menswear and bridal, but we would combine the two in a powerful message of equality. Equality. For. All. The time was perfect.

Social injustice is no stranger to the people who run Halfstack Magazine. A publication run primarily by women and minorities, we've had to work even harder to ensure that our voices are heard. And just like our LGBT counterparts, we strive to live in a world where acceptance and embrace for our differences is a societal norm.

In the article titled "Love Is For The Masses," we bring you four stories of triumph and love from people who've had to overcome the odds against them.... and here, a quick excerpt....

"Love is a bit peculiar. From euphoria, excitement, happiness and even sadness and anger, can you think of any other feeling that encompasses so many different emotions at once?



Whether you believe that we have all been predestined by fate to fall madly in love with one person who was purposefully put on this earth just for you, or if love is simply left to chance, we all seem to long for a love story of our own….
We've long lived in a world filled with oppression of love. For many years, people were forced to marry those whom they barely knew. Others were judged for loving someone thought unfit because of race or cultural differences. And even violence has been brought against those who've chosen to explore their own sexual freedoms….
We've only just begun to enter a new phase, a new journey, in which we are free to love whom we want to love. Without worry of repercussions. Where we no longer have to hide in the shadows of our own feelings.
And perhaps we'll never fully be free from the judgement of others, but love has finally become a right of the masses; a passion free to whomever you may be…"
To read the full article, check out our full Spring Issue lineup HERE.
Director of Digital Content & Editor