The notion that everything really is bigger in Texas always holds true. Well, at least with regards to festivals....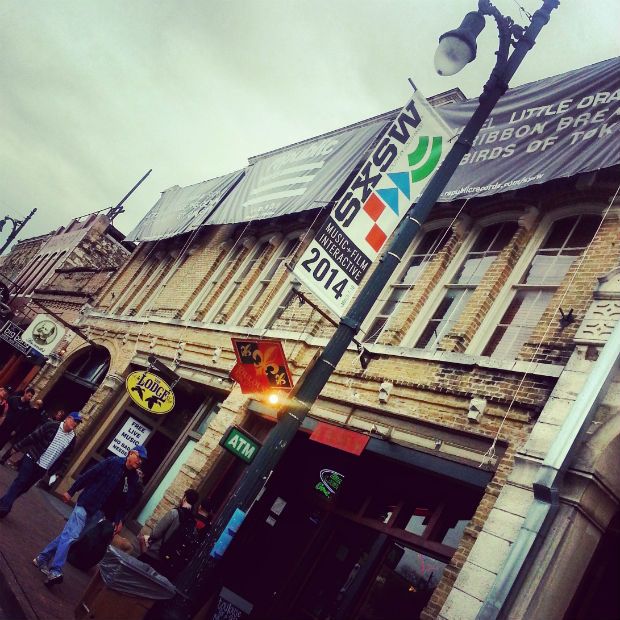 Every year, and with the coming of Spring, thousands upon thousands of people hit the streets of Austin, Texas. People from all over the globe come together to enjoy live music, film debuts and interactive media conferences. For nearly 11 days straight, the iconic 6th Street and the surrounding thoroughfares are flooded with people looking to celebrate their shared love of "all things" artistic. Since its inception in 1987,
South by Southwest
(SXSW) has become the world's largest collective media festival and continues to grow in size each year.
Year after year, our most beloved celebrities make their way to
SXSW
to debut new singles, films and sponsorships; and the 28th Annual
SXSW
Festival was no exception. The likes of
Lady Gaga
,
Jon Favreau
,
Kendrick Lamar
,
Soundgarden
,
Mindy Kaling
,
Coldplay
,
Snoop Dogg
and many more graced venues all over Austin with their presence. And the seemingly never-ending lines of avid fans, enveloped the city for the mere chance to catch a glimpse of their fave celebs.
Despite the long list of A-Listers however,
SXSW
is still very much an indie music and film haven for aspiring artists. Musicians travel long distances to crash on couches and to lug their equipment across town at the chance to play three or four brief sets a day in hopes of captivating audiences and music industry professionals leading to international recognition or landing a record deal.
SXSW
connotes discovery and integrity, after all.
Front row and center, I had the opportunity to catch one up and coming act that has, in recent months, been capturing the hearts [and ears] of listeners everywhere.
goodbyemotel
hit the stage during SXSW 2014 at
Mohawk Austin
for the
House of Vans
week-long event (sponsored by
SpinMedia
).
Being the first act of the day, and never having heard of the band previously, I was certain this opening act would live up to the stereotype of all opening acts... Mediocrity. To say I was blown away, would be the understatement of the year.
Upon entering Mohawk, I was handed a pair of 3D glasses and rushed into the standing room venue; goodbyemotel had just begun their set. The song "Hurricane" was blaring from the speakers and a translucent screen draped over the front of the stage while the band played passionately behind. Synchronized 3D projections flashed across the screen, blanketing the audience in a field of shooting star-like images. It was an atmospheric and mind-bending affair that blew not only my sense of sound, but also of sight in an experience unlike any other I've had the pleasure of taking part in.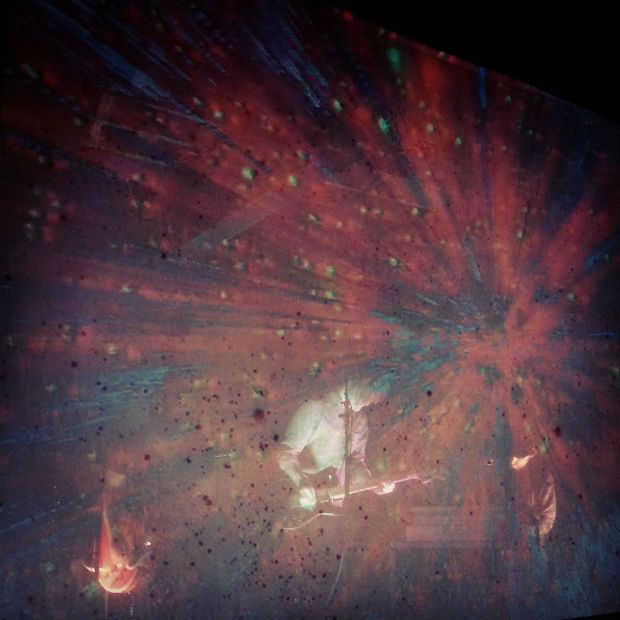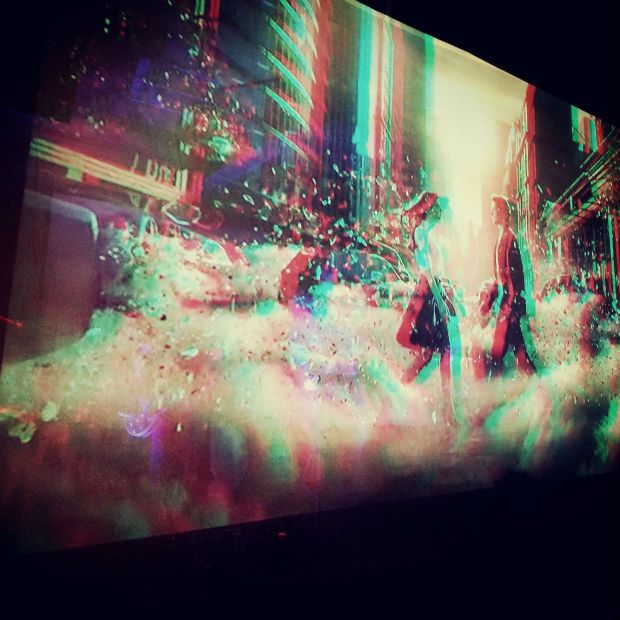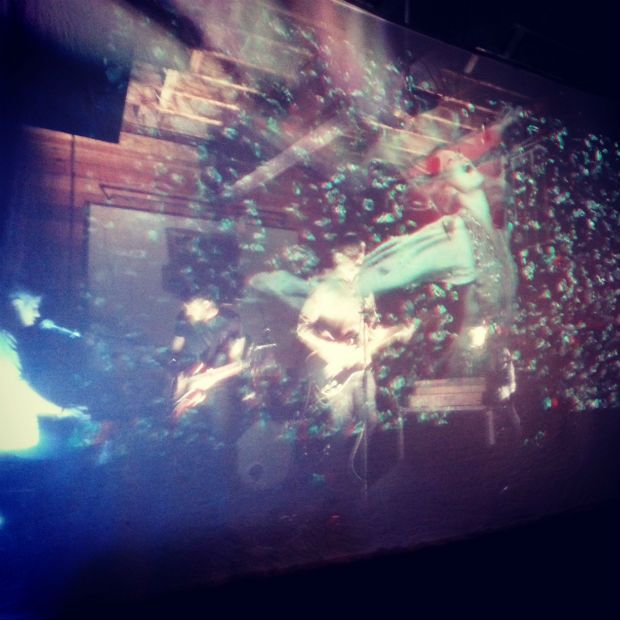 Not easily impressed, this psychedelic experience [coined by the band as the World's First 4D Live Music Experience] was not only captivating, the music itself was fervently engaging. Diverse in sound, goodbyemotel carries hints of indie and alternative rock, with an immersion into a mainstream and mellow edge; a similar tone to that of Coldplay. Front man, Gustaf Sjodin Enstrom, is certainly giving Chris Martin a run for his money as Gustaf and his band mates take the music scene by storm with their innovative and unique live performance experience.
The band went on to play an additional five songs during their set, including their hit single "Set if Off;" each song more hypnotizing than the last. The screen eventually dropped and the band continued to play a more traditional rock concert.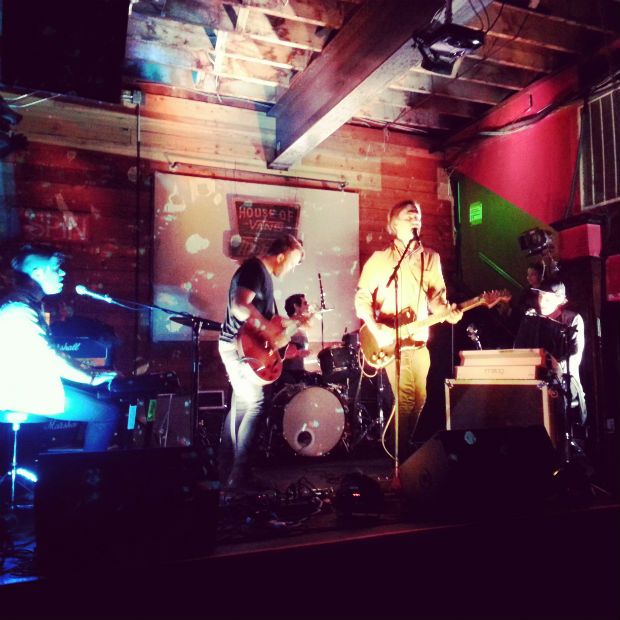 I had the pleasure of sitting down with
Gustaf Sjodin Enstrom
and
Tom Marks
(Bass/Vocals) for a quick chat after their set. Despite being unfamiliar with the band prior to attending the event, I found myself nervous and palms sweaty. I had become an instant fan.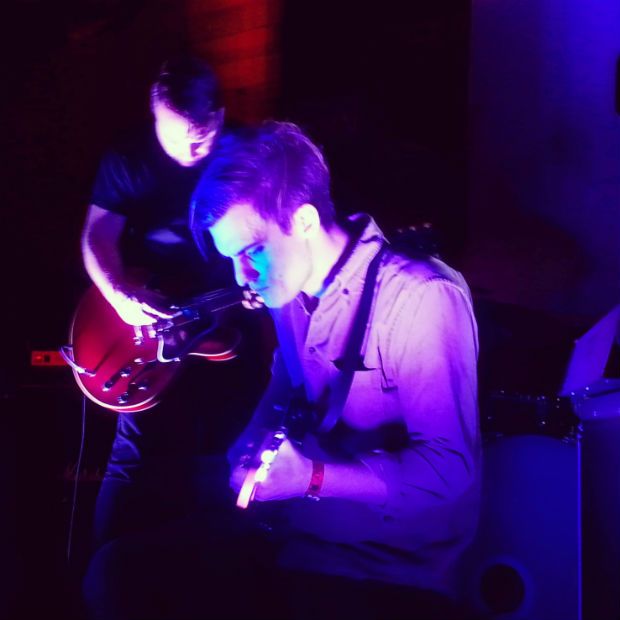 The band originated in Melbourne, Australia. Formed from two separate bands, the boys have been together in their current capacity for just shy of three years. The popular single "Set it Off" was recorded by the heartthrob Australians in a beach house off the Australian Coast and took off, having seen much success and Australian radio play. Being featured in Chrysler's National TV ad campaign and some well known television series', including Gossip Girl and Suits, these Aussie Gents are now living in New York City as they tour North America for "Set it Off." Their new found fame however hasn't tarnished the band's humble beginnings; the guys remain down to earth and excited for the future of goodbyemotel.
Their first time in Austin,
Gustaf
praised the TexMex cuisine all around town while he and
Tom
explained the band's unique music experience when asked about the genre of music they categorize themselves as..
"An experience more than anything…"
Gustaf
explains, as
Tom
continues with,
"Our shows aren't just about music. It's about the visuals and the whole experience. We want our fans to come in and just forget about everything for 30 minutes, an hour or however long the set is. It's not just about pleasing your ears, it's a full sensory show."
And while the gents of
goodbyemotel
continue to change the face of music with their unique approach, these philanthropists also strive to make sure our great big world stays beautifully green. Through their campaign,
"Download for Tree,"
the band promises to plant one million trees, each named after an ardent fan! Perhaps a selfish ruse? Making the world a better, more green place to live ensuring we live long enough to enjoy
goodbyemotel's
music for decades to come? Despite their motives, fans across the world are in full support of their mission.
The
Huffington Post
is quoted as saying
goodbyemotel
is on the cusp of stardom. HuffPo got this one right;
goodbyemotel
will be your new favorite band and they're certainly mine! But don't take my word for it. Check them out for yourselves...
Big things are already in the works for
goodbyemotel
, starting with an upcoming show at the
Mercury Lounge
in New York City on April 1st.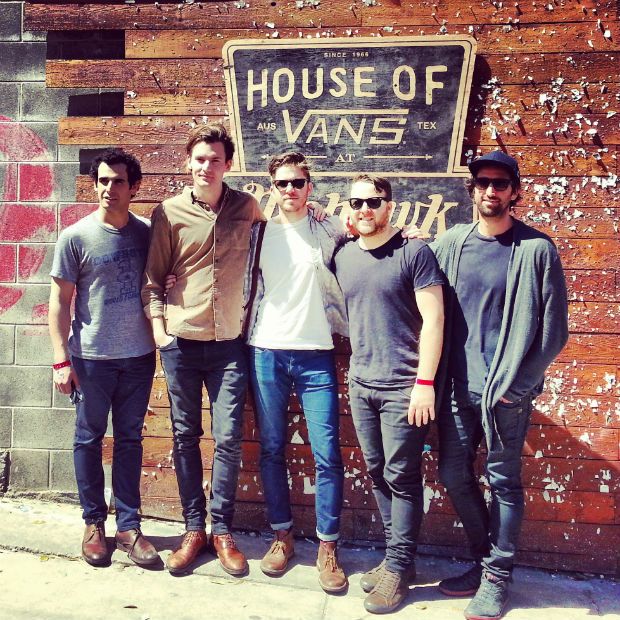 Paul Amorese, Gustaf Enstrom, David Schmidt, Scott Pioro, Tom Marks
"The
goodbyemotel is somewhere where you check in with all your baggage and all of your troubles and then you check out without it. It's a fresh start."
-
Tom Marks
To learn more about goodbyemotel, the 4D experience, have a tree named after you or to simply enjoy some incredible music, check out
http://goodbyemotel.com
Buy your tickets to see the guys perform at the Mercury Lounge by clicking HERE.
Gustaf Sjodin Enstrom - Lead Singer/Guitar
Tom Marks - Bass/Vocals
David Schmidt - Keys/Vocals
Scott Pioro - Electric & Acoustic Guitar/Back up Vocals
Paul Amorese - Drummer
Director of Digital Content & Editor
*Photo rights belonging to Sophia Sanchez of Halfstack Magazine*