awareness
be healthy
Become Heart Healthy with Burlington & WomenHeart & Enter for a Chance to Win!
Thursday, March 20, 2014
Sophie Magdalena
Did you know there are 42.9 million women currently living with some form of cardiovascular disease (CVD)? Or how about that heart disease affects more women than men per year? Over 1/4 of women over the age of 45 will die within one year of the first recognized heart attack.... Heart disease is the leading cause of death each year among women.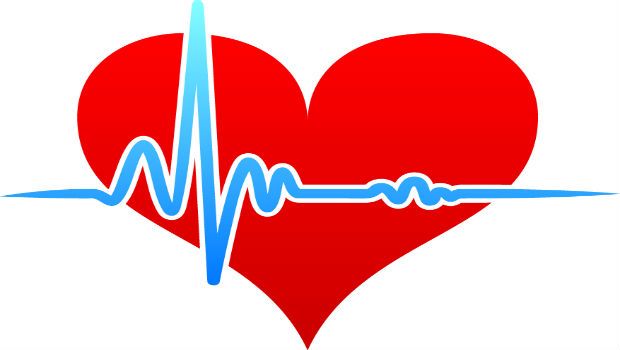 Pretty unsettling facts, wouldn't you say? And the staggering statistics don't end there....

Heart disease causes 1 in 3 women's death each year. Broken down, heart disease takes the life of one woman every minute. This also means that more women die of heart disease each year than of breast cancer and 90 percent of women have one or more risk factors for developing the disease.

Yet, only 1 in 5 American women believe heart disease is her greatest health risk. How can we be so grossly misinformed and under-educated? Because even the healthiest of individuals and athletes can develop heart disease. You just never know....

The big question is, what causes heart disease? It's an illness that affects our blood vessels and cardiovascular system. With many different problems arising from the result of heart disease, most commonly we see a process called atherosclerosis; the buildup of plaque on the walls of our arteries. This buildup causes a narrowing of the arteries, making it harder for blood to flow through. If and when a blood cot forms, it can stop blood flow all together causing a heart attack or stroke.

But the risk doesn't end there. Heart disease can take many forms. It can cause heart failure or congestive heart failure, Arrhythmia and even heart valve problems. All of which can lead to the same end result if we don't take the necessary precautions to prevent it.... death.

If even the healthiest of women can develop heart disease, is there really any hope? Absolutely. While many factors that can put us at risk may be out of our control, there are some things we can control. And with the right information, education and care, heart disease in women can be treated, prevented and even ended.

Burlington and WomenHeart: The National Coalition for Women with Heart Disease, have teamed up for the third year in a row in a new endeavor to travel across the country in the Heart of Style Tour to support women's heart health education and increase awareness for this chronic and life-threatening disease.






This mobile event has been traveling to select Burlington locations throughout the country to inform women everywhere about heart disease as their leading health threat and empower them to take charge of their heart health.

Having traveled to 16 different cities thus far, the Heart of Style Tour comes to an end with their final stop in Chicago on March 30 & 31st.

Straight from the press release, "Customers are invited to stop by the Heart of Style Tour vehicle to experience a fun and informative women's oasis, complete with plush comfortable seating and stylish decor. Experienced heart health professionals will be on board to provide complimentary heart health screenings, consisting of blood pressure and Body Mass Index tests, as well as a risk factor questionnaire. In addition, bi-lingual educational materials will be provided by WomenHeart Champions, heart disease survivors and community educators."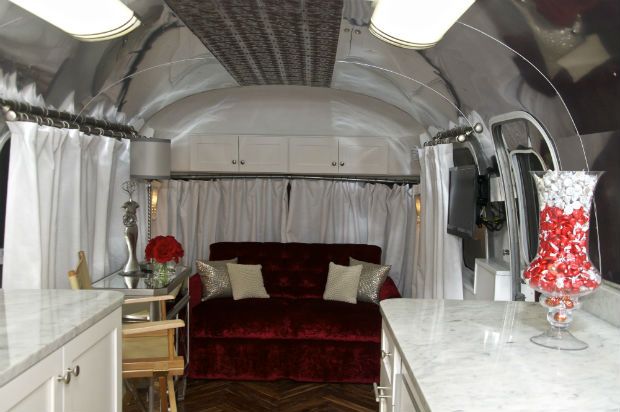 As a way to say THANK YOU for not only coming out to show your support during one of the two events in Chicago, but also for taking control of your heart health, Burlington has graciously donated a $50 gift card to one lucky Halfstack Magazine reader. To be eligible to win... we simply ask of you the following...

- Be a fan on our Facebook Page and Burlington's Facebook Page
- Share our Facebook Blog Post on your Facebook page tagging @burlington and #heartofstyle (Be sure to edit your privacy settings to "public" for your share or we won't be able to see it!)


During the past two years,
Burlington
and its generous customers have raised more than two million dollars to support
WomenHeart
. Studies show that healthy choices have resulted in 330 fewer women dying from heart disease per day; make the decision to live better and let your first healthy choice be your attendance to the
Heart of Style Tour
in Chicago.
March 30th
March 31st
"Our partnership with Burlington means that more women nationwide will receive the life-saving services and resources necessary to live a heart healthy life," Said Lisa M. Tate, Chief Executive Office of WomenHeart. "We look forward to supporting women throughout the country as they strive for better heart health!"
Women everywhere are at risk with higher risk for Hispanic and African American women. To learn more about Heart Disease visit WomenHeart online and don't forget to attend the Heart of Style Tour. A few more helpful tips in the prevention of heart disease:
- Manage your blood sugar
- Manage your blood pressure
- Know your family history
*Be sure to share our Facebook blog post to be eligible to win the $50 Burlington gift card. A winner will be chosen at random on Monday, March 24th.*
Director of Digital Content & Editor