"Once upon a time, not-so-long ago, we lived in a prosperous era. In the aftermath of WWI, the world was changing. The stock market was booming, women were entering the workforce more than ever before, the nationwide prohibition on alcohol seemed to hinder very few and new music made its way into the night scene. There was a revolution in every sphere of human existence and fashion was no exception…. The Roaring 1920's.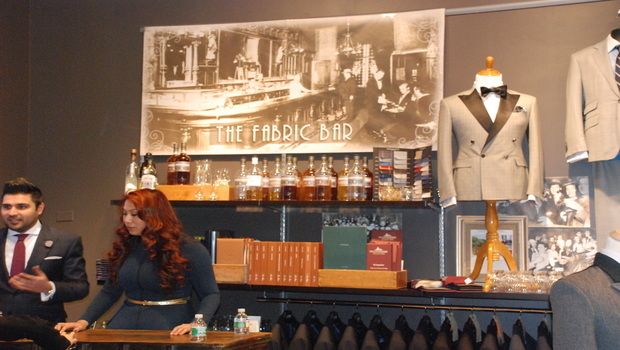 The Jazz Age, as this era has come to be known, seemed to liven everyone and everything it touched, giving an edgier take on life that was certainly reflected in the clothing. This post-war fashion age sported shorter skirts, low-waisted dresses and short-haired bobs for the ladies; a radical move in the beginning. Young men flaunted dapper suits with wide leg trousers, slim jackets with wide lapels, vests and bow ties; and of course no man of any class would be found without a hat.
The war changed attitudes everywhere and this change was representative in the wonderous textiles and fabrics displayed in bright colored clothing that no one had seen in years; a direct reflection of the music, theatre and good times. This was a time when men and women took pride in their outward appearances, a fashion era that to this day, captures beauty in all of its essence."
In this issue of Halfstack Magazine, we take a peek at the faces behind J. Toor; a mens bespoke clothing boutique whose company's motto lies in "Suiting the Modern Gentleman." J. Toor takes us back to the fashion era of the 20's, adding a modern and classic twist to create timeless elegance in every suit. To read the full article, check out our latest issue

HERE

.
- Sophia Sanchez
Director of Digital Content & Editor