9/11 attacks
author
A Powerful Story of Survival and the Fight for Equality
Thursday, March 20, 2014
Sophie Magdalena
We are so proud of the content we've managed to pull together for you with this new issue. Not only do we bring you our bread and butter stories of fashion, music, books and art, we've also managed to tie everything beautifully into the idea of Equality. Or rather, the simple and basic notion that every human being is entitled to the fair and equal principles this country was founded on. Despite your religious affiliation, cultural background, sexual preference, gender and even disability, we are all human beings and shouldn't have to fight to be treated as such.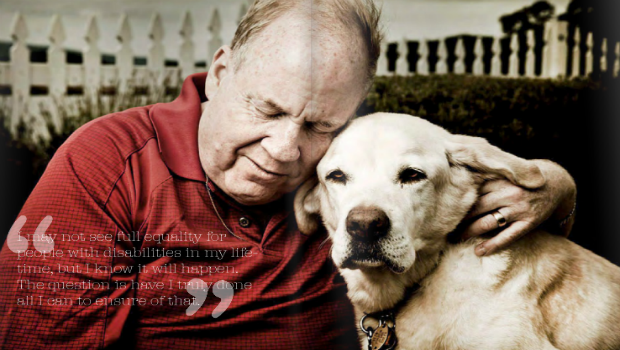 In the Spring issue of
Halfstack Magazine
,
Editor-in-Chief and Founder - Jennifer Lezan
, sits down with Inspirational Speaker and New York Times Best Selling Author,
Michael Hingson
to discuss his latest book and his incredible journey.
Michael has been blind since birth. A disability that many would consider a hindrance on functioning normally within society, Michael proves he is as capable to thrive as any other successful person with the ability to see.
On September 11th, 2001, Michael was on the 78th floor of the World Trade Center. His disability did not hinder his ability to survive on that fateful day but helped him save the lives of many others.
Jennifer eloquently tells the tale of Michael Hingson's trials, tribulations and triumphs not only as a child growing up blind, but in his journey to survival and his fight for equal rights.
Read Jennifer's article in the Spring Issue HERE.
- Sophia Sanchez
Director of Digital Content & Editor