Everyone loves the summer, especially in Chicago. From Memorial day until Labor day, this city is full of things to do. Between festivals, outdoor concerts, the beach, boating on Lake Michigan and more, the possibilities are endless. And the television network, Bravo, has evocatively portrayed this wonderful city through the lives of 6 hard working, outgoing, and sometimes a little dramatic individuals on the new T.V. reality series called "100 Days of Summer," (Showing on Bravo at 9PM CST on Tuesdays).


The show follows....
Tara Clark - a Veterinarian who dreams of getting married. "Always the bridesmaid, never the bride."
Ray Austin - former Chicago Bears player and now Actor/Model
Pascale Wellin - an up and coming jewelry designer who's not afraid to crash a party
Jay Michael - Partner of Reality Business and Founder of FLATS Chicago, this guy loves to speak his mind and can't wait to have kids with or without a partner.
Phillips Demming - Fashion Designer for dogs and humans... and a member of Mensa.
And Vince Anzalone, Co-Founder of Genuine Entertainment Chicago (GEC). Sarcastic, successful, funny, charming and yet most notably narcissistic?
I had the opportunity to sit down with Vince to ask him about the show and his experience. As portrayed in the series, Vince may not come across as very likable, but I assure you, after you read this you will see his outgoing, funny, sarcastic personality as just that. Vince was a pleasure to talk to and gave many laughs throughout our conversation.....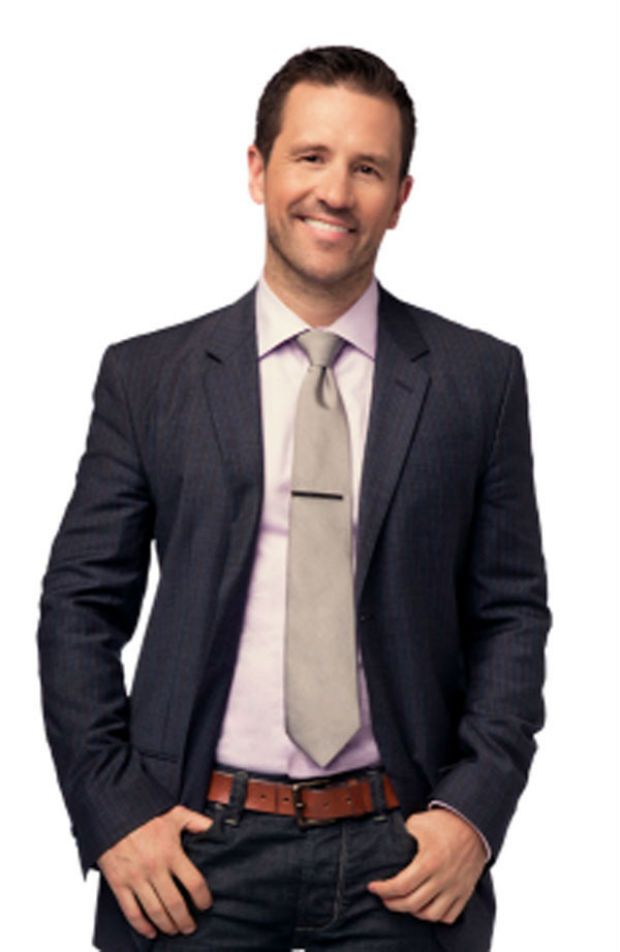 Halfstack Magazine (HM): How did you come to be on the show?
Vince Anzalone (VA): I have a friend who told me he was looking to do a show in Chicago, about Chicagoans where the focus would be on Chicago in the Summer. Really to try and get Chicago out there in the national media. There hasn't been a lot of exposure, I don't think. I was definitely interested because I am a true blue Chicagoan. Chicago is my number one love in life. Anytime I have the chance to show the better side of it to people, I will. I consider myself a tour guide, an ambassador for Chicago. Anytime anyone comes in from out of town, I go out of my way to roll out the red carpet to make sure they get the best treatment.
HM: That's awesome. So, did you know the cast members before the taping?
VA: I've known everyone on the show for various amounts of time. All at least a year, some I've known longer.
HM: Ok. So what is your relationship like with the other cast members?
VA: Well Lonnie and I are very good friends and we see each other every day. We're sick of each other actually. He's like my brother so you know, it's a love hate kind of thing. Ray and I are really good friends. And Jay, Jay has great style and is great at finding a bargain. I called him up when I needed a new couch and without hesitation he told me to drop everything and go to Bloomingdale's because they were having a sale right then and were getting rid of their display models. I immediately found an amazing couch. So yea, Jay has great taste. Tara is my dog's veterinarian. Pascale and I have had a lot of mutual friends over the years. I know a couple of her ex-boyfriends, and Phillips is one of Pascale's friends.
HM: Right on. So what was your favorite part about filming?
VA: Good question. I think my favorite part was helping the show pick different locations, times and events to show Chicago in the summer. It's not as easy as it might seem. For example, shooting the Taste of Chicago would be really difficult. The city isn't very easy going with that kind of thing. So we had to be creative in finding nice vantage points in Chicago that would be agreeable with the city and with the residents.
HM: During the filming, it seems as if the camera is always with you. How much of your life do we actually get to see?
VA: It wasn't really 24/7, but I think you really get to see all the different aspects of our lives. You get to see my personal life, my social life, my professional life, my relationship with my dog. You get to see all of it really. I mean, you don't get to see me changing very often, but that's about all you miss.
HM: So what is your relationship with your dog? You want to tell us a little bit about Dude?
VA: Dude. Dude Law. His name is Dude Law. I've never seen any one being be so entirely fixated on one thing. His entire life revolves around food. He doesn't care about anything else. I think that he loves me, but I'm pretty sure it's just because I feed him. There is nothing more important to him than food. There could be a person on a bicycle, there could be a rabbit, there could be another dog, anything else you could think of that would pique a dog's interest, but nothing supersedes food. He would leave with any stranger for one treat. One milk bone and he'd leave me for eternity. He wouldn't think twice. But I have to think that somewhere underneath his obsession with food, there is a sliver of true love. I love him.
HM: Why don't you tell us a little bit about what you did before you became "Mr. I am Chicago."
VA: How far back should I go? Haha?
HM: I read about you being a sports anchor?
VA: Sports Anchor, yea... That's far back! When I first graduated, I wanted to be Mark Giangreco. I can say that because it's Halfstack and people in Chicago are going to know him. Mark Giangreco has been a sports anchor in Chicago for a long time. One of the greatest days of my life actually was getting the phone call that I was going to be Mark's intern when I was in college. It was on my 21st birthday. That was a great moment for me and I learned a lot from him. I was a sports anchor for about 6 years in the Quad Cities. I didn't hate the job but I just couldn't expand inside such a small market anymore. Being from the outskirts of Chicago and having exposure to a major city like Chicago, I was spoiled and I couldn't handle a small town anymore. So I came back to Chicago and I worked with Giangreco again. I was a videographer for Channel 7. I shot some of the news there as a cameraman and I did that for about a year before I got into mortgages. I did the mortgages thing for about 10 years and just as the market started collapsing in 2007, I started working with Lonnie. So I got into event planning with Lonnie, more promotions at first and now marketing and event strategies.
HM: Do you want to explain to everybody what your company does and the name?
VA: Genuine Entertainment Chicago (GEC) is a brand management agency that helps clients generate and maintain buzz through ideation and production of special events, activations and social media campaigns. Our core competency is our ability to communicate our client's message to it's targeted customers through creating various means of entertainment experiences. To simplify, our mission is to get patrons to "buy in" and maintain a sense of customer loyalty while promoting the brand for us. GEC has over 15 years of experience catering to clients in hospitality, food and wine, spirits, fashion and entertainment.
HM: Would you say you've transitioned out the night club scene?
VA: Yes, we've transitioned. Some of our new clients are Fulton Market Kitchen, Pearl Tavern and Caffeinated Club.
HM:
So it seems like everyone has a love/hate relationship with reality TV. How do you cope with all the hype of your character and how the public perceives you as a person?
VA: Fortunately, I'm very thick skinned. I think the insults are entertaining. I find the really 'mean' comments to be hilarious. It's amazing to me that people get so angry about a show with people they don't know. I've had people write me hate mail that makes me laugh. I had this girl write asking me who I think I am. Apparently I'm short and I have baggy eyelids. I didn't even know baggy eyelids was a thing! So I'm learning things about myself. I've had people say I have tiny lobster eyes. I didn't know that eyes on lobsters were particularly tiny. I was also told that I have a Smurf voice. But I did know that. I am aware of my Smurf-y voice so that wasn't new to me. But all of that is entertaining, so it really doesn't bother me.
HM: With that said, on social media I've seen a lot of haters, mostly women. Do you have anything you want to say to them?
VA: Don't take me too seriously. I am very rarely serious. Everything I say is tongue and cheek. It's a joke. And even more so on the reality show. So don't think that everything is serious. Give the show a chance. Give my character, my life a chance. Give the length of my life on the season a chance. If at the end of the season you still don't like me, well then, maybe you just don't like me. But there is definitely more to me than what you've seen so far.
HM: Why should people tune into watch the show?
VA: I really think Chicago should get behind the show, even if they don't like me. Especially if they don't like me. Get behind the show to support Chicago and hopefully we'll get a season two and we can show more of Chicago. It's a big city, both in number of people and size. We can't even do River North or the Gold Coast in just one season. We're going to need more time to show more of Chicago, so we really need Chicago to be behind us!
HM: Can you share any details about what we can expect throughout the season?
VA: I can't really give away any details of what's to come. But I can say to just stick with it. People will be pleasantly surprised on where my character goes. I become, hopefully, more likable.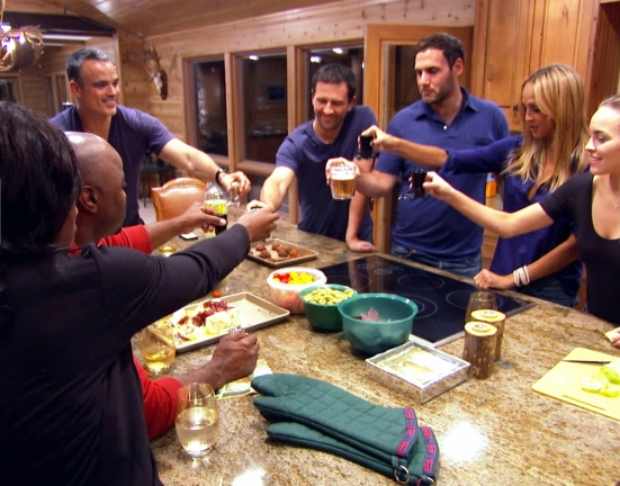 So there you have it fans! An inside look into the mind of Vince Anzalone. Don't forget to tune into Bravo on Tuesday nights at 9PM CST for new episodes. Or you can catch up on past episodes HERE!
- Jamie Breeden
Photographer & Lifestyle Blogger
*Image rights belonging to the Bravo network.*